Image source-  The Indian Express
The #MeToo movement has become a worldwide phenomenon, searched for on Google in 196 countries in the past year.
The revolutionary anti-sexual assault and women's empowerment movements #MeToo and Time's Up upended the public conversation about women's issues around the world and raised the global consciousness surrounding the obstacles women encounter in their daily lives, both personal and professional.
The culture shift has been observable — for the first time ever, the world has been put on notice that these once-fledgeling women's movements were not to be ignored. And people started to listen.
In October 2017, #MeToo movement began with allegations of sexual harassment and rape against Hollywood mogul Harvey Weinstein and triggered a global movement.
Editorial cartoon by Clay Jones#Donald #Trump #DonaldTrump #RoyMoore #SexualHarassment #SexualMisconduct #WomensIssues #WomensRights #RapeCulture #HarveyWeinstein #Pedophilia #MeToo #MeTooWhatNext pic.twitter.com/dOd8vYtrUD

— William Quincy Belle (@wqbelle) September 19, 2018
It eventually led to structural changes in Hollywood and the launch of the Time's Up campaign.
But why could this campaign never work in a country like India?
Bollywood actress Radhika Apte says that to bring the #MeToo movement to the Indian entertainment industry, artists need to have a good support system. The prevalence of the casting couch in Bollywood has come under the light several times in the past few decades. But victims never dare to come forward and speak about their unfortunate experiences out of fear of ruining their careers in the long run.
Radhika Apte Talks About Sexual Harassment In Bollywoodhttps://t.co/5IbRf4YSRl#CCreprts #CCnews #Celebritycentral #Saynotoharassment #RadhikaApte #Womenoftoday #Metoo #Voiceup pic.twitter.com/yMybTxS6oe

— CelebrityCentral (@Celebcentralpk) September 17, 2018
The actor said that not only women but men also need to "come out of their fears" and share their stories of harassment and sexual abuse.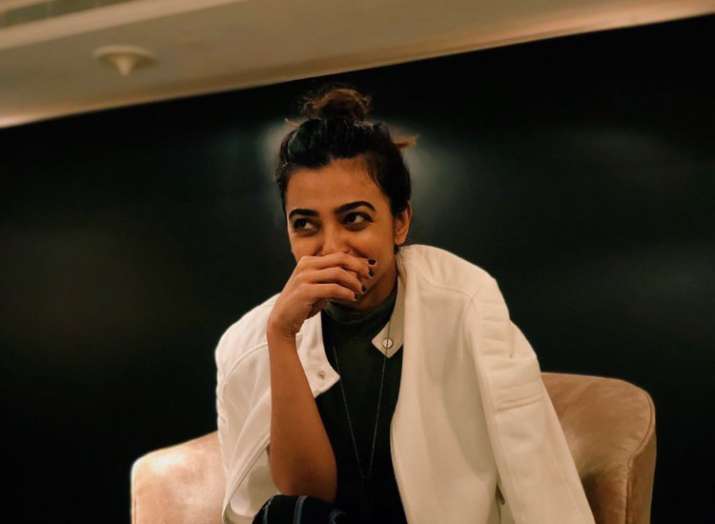 Image source- Daily Times
The Ghoul actor also shared her #MeToo moment at the event. Talking about the case, she said,
"I can share one incident that happened recently, I had actually hurt my back. We did the shoot and I was heading back to my room with another guy who was in the same lift. He was part of the film but we had not spoken much. He said that, 'Let me know if you need me in the middle of the night for help, I can come and give your back a rub.'But the good part was that the atmosphere on the sets was so easy and comfortable, I told the filmmakers and they had a meeting with him in person. Then I came to know that the culture that he comes from is such that he didn't realise that he made me uncomfortable with that statement. However, later he never made me feel uncomfortable and apologised."
Edited by: Simran Guleria