September 25, 2018
The September 19-20 event was hosted in association with Asia Society and Museum, and the Consulate General of India.
Jaipur Literature Festival made its debut at New York Asia Society on September 19. The iconic event featured internationally acclaimed authors and thinkers. There were a host of thought-provoking debates and discussion held by the panel.
Celebrate books, ideas, and dialogue as JLF returns to New York on September 20, presenting a series of conversations and performances through the imaginations of some of the world's leading authors, thinkers, and performers. To register visit: https://t.co/nQMWwTZ0iM #JLFatNY pic.twitter.com/QXxFVAtrjv

— ZEE Jaipur Lit Fest (@ZEEJLF) September 18, 2018
Hailed "the greatest literary show on Earth", the event has huge audience turnout each year. This will be the first time that Asia Society will host the festival in New York. The event is in partnership with the South Asia Institute at Columbia University. The program is part of Asia Society's Season of India, held in conjunction with the exhibition, 'The Progressive Revolution: Modern Art for a New India', on view at Asia Society Museum, from September 14, 2018 to January 20, 2019.
Crowd at one of the sessions of the 2018 Jaipur Literature Festival, held in Jaipur, Rajasthan. (Courtesy: JLF)
"This exciting and dynamic program will be a highlight of our Season of India, a special series of programs looking at India through the lens of arts, culture, business and policy. Having the JLF here will be a perfect fit," Asia Society Executive Vice President Tom Nagorski, said in a statement.
JLF at New York is a part of the larger umbrella of JLF in the USA, which also includes JLF at Houston on September 14-15, and ZEE JLF at Boulder, Colorado, on September 21-23.
The New York event presented a rich showcase of South Asia's literary and oral heritage, with internationally acclaimed authors and thinkers. The festival was host to authors from around the world, as well as local literary figures.
Sufi singer Zila Khan. (Photo: Peter Ferreira)
Participating speakers were Alia Malek, Gauri Viswanathan, James Shapiro, Kanishk Tharoor, Kayhan Irani, Martin Puchner, Molly Emma Aitken, Namita Gokhale, Navina Haidar, Navtej Sarna, Preti Taneja, Ross Perlin, Ruchira Gupta, Sandeep Jauhar, Sharad Paul, Shashi Tharoor, Tunku Varadarajan, William Dalrymple, and Zila Khan.
Shashi Tharoor in conversation with Namita Gokhale. (Photo: Peter Ferreira)
During the festival, the audience has the opportunity to listen in on conversations about relevant topics, genuine discussions, rather than a book reading or performance.
JLF attracted over 400,000 footfalls in its 11th edition in January 2018, in Jaipur. Often called the Kumbaya of Literature and the Woodstock for the mind, the five-day festival in Rajasthan is a riot of color, energy, ideas, music, controversy, discussion and debate.
The festival has hosted J.M. Coetzee, Orhan Pamuk, Wole Soyinka, Ian McEwan, Margaret Atwood, Paul Beatty, Chimamanda Ngozi Adichie, Vikram Seth, the Dalai Lama, Oprah Winfrey, among others. The 2019 edition will see the likes of Neil Gaiman, Zadie Smith, Ian McKellen, and Yuval Harari.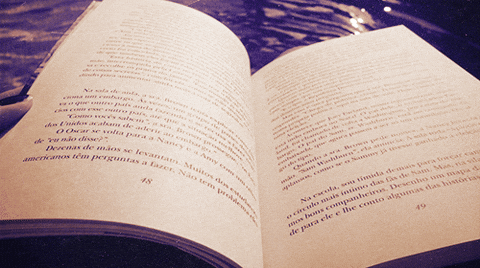 By Shaoni Sarkar