September 25, 2018
Web series are all the rage in the current entertainment scenario. Halfway through 2018, the maturity of web series content has hit new heights in terms of originality and execution.
 Here are a few web series of 2018 that appeal to everyone beyond niches:
1. You can't have gotten through the past few months without coming across Sacred Games:
Netflix original Sacred Games, starring Nawazuddin Siddiqui, Radhika Apte and Saif Ali Khan, saw immense popularity after its release in July. With subtitles in 20 languages, the series has received mostly positive reviews from critics.
 The protagonist, a troubled police officer, receives an anonymous phone call from a gangster who has been missing for 15 years, asking him to save the city.
Sacred Games has been announced to be renewed for a second season this month.
2. The End of the F*****g World created huge buzz: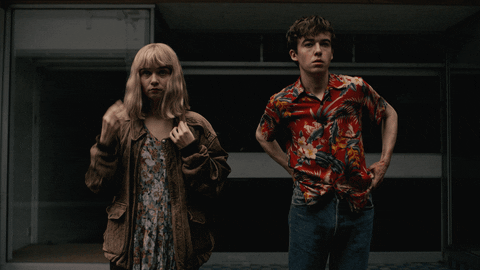 Released in January, this one is the stuff of turbulent teenage fantasy, with darkness, romance, passion and adventure. Directed by Jonathan Entwistle, each episode is about 20 minutes long, making it perfect for binge-watching (which, by the way, is sort of the habit of the year).
The plot follows the blossoming romance between a budding psychopath and a teenage misfit. With its witty scripting and alluring storyline, The End of the F******g World has  managed to capture the evolving mental landscape of young adults throughout the world.
 A second season has been confirmed for the series.
3.  The Looming Tower will have you hooked: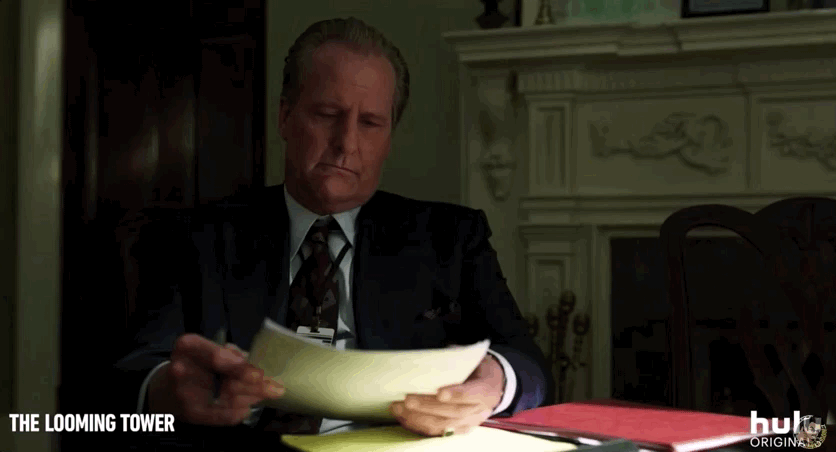 Based on Lawrence Wright's book of the same name, this miniseries examines the rivalry between FBI and CIA, theorizing how it might have set the stage for 9/11.
The show has been, unsurprisingly, nominated for four Primetime Emmys.
Taut, thrilling and intelligent, you should not miss this one.
4. On my block is teenage drama redefined:
At first glance, this is another Mean Girls type of high-school drama, but it's quick to turn your expectations on their head. It deals with themes like gang violence, sexuality and a treasure hunt.
Most importantly, it portrays the lives of teens of colour growing up in a rough neighbourhood.
The layered storytelling with its conflicts and emotions coupled with the non-star caste will take you for a refreshingly dynamic ride.
5. Adulting is cool and relatable:
Dice Media's new web series Adulting deals with the layered lives of twenty-somethings as they come of age after they've… well, come of age.
This is for extremely light-watching, though, for when you'd rather only watch a bit nonsensical, light-hearted stuff without engaging too much.
Give this a watch if you're tired and happen to have an extra couple of hours to spare.
6. Wild Wild Country is an intriguing documentary:
This documentary series by Way Brothers shows a side of Rajneesh followers that most of us weren't aware of.
 A binge-worthy series, this explores the making of a utopian city by Rajneesh's followers in the early 1980s in Oregon, US. His second-in-command Ma Anand Sheela was the driver of this operation that led to the largest wire tapping scandal and the largest bio terror attack until then in the US. Rajneesh was later arrested by the FBI for the largest immigration fraud until then.
There have been reports recently that Aamir Khan and Alia Bhatt are to play Osho and Ma Anand Sheela under Aamir Khan Productions banner for Netflix. You can read about it here.
7. Safe is an edge-of-the-seat thriller:
This show, starring Michael C Hall of Dexter fame, follows the story of a teenage girl who goes missing after a party and her father, played by Hall, goes on to solve the case. In the process of finding his daughter, he discovers secrets that make the plot even more interesting.
Give it a go if you need an adrenaline fix without actually getting an adrenaline fix.
8. The Staircase is a unique docuseries:
After the death of Michael Peterson's wife, he is subjected to a long trial where he claims that she fell down the stairs but the police believe otherwise.
This Netflix docuseries shows footage from the events that followed. The investigation, the court and the personal interviews make you question if Michael actually killed his wife or was it an accident. The docu-series is worth binge watching.
This show is sure to get you thinking!
9. Breathe has Madhavan in a brand-new role:
The crime thriller web-series, premiered at the beginning of the year. The show stars R. Madhavan, Amit Sadh and Hrishikesh Joshi among others.
When ordinary men come across abnormal situations, a few get intimidated while some others don't.  Amit Sadh plays a cop who tries to bring to the fore the men behind a series of unconnected deaths.
The show, an Amazon Prime original with an IMDB rating of 8.7 out of 10 is a must-watch!
10. Ghoul is a horror-story with a real plot:
From the makers of Insidious, casting the omnipresent Radhika Apte, Ghoul is a chilling series about a prisoner who arrives at a remote military interrogation center and turns the tables on his interrogators, exposing their most shameful secrets.
It is a mini-series but it makes you invest enough to leave you shaken.
Set in an Orwellian dystopia, this show is unabashed and unnerving.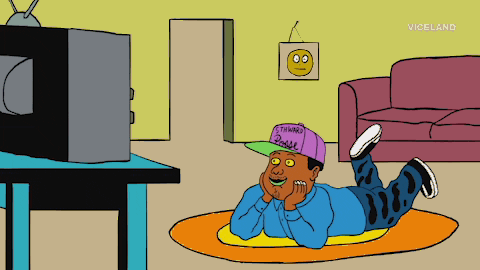 Happy binge-ing!
By Shaoni Sarkar